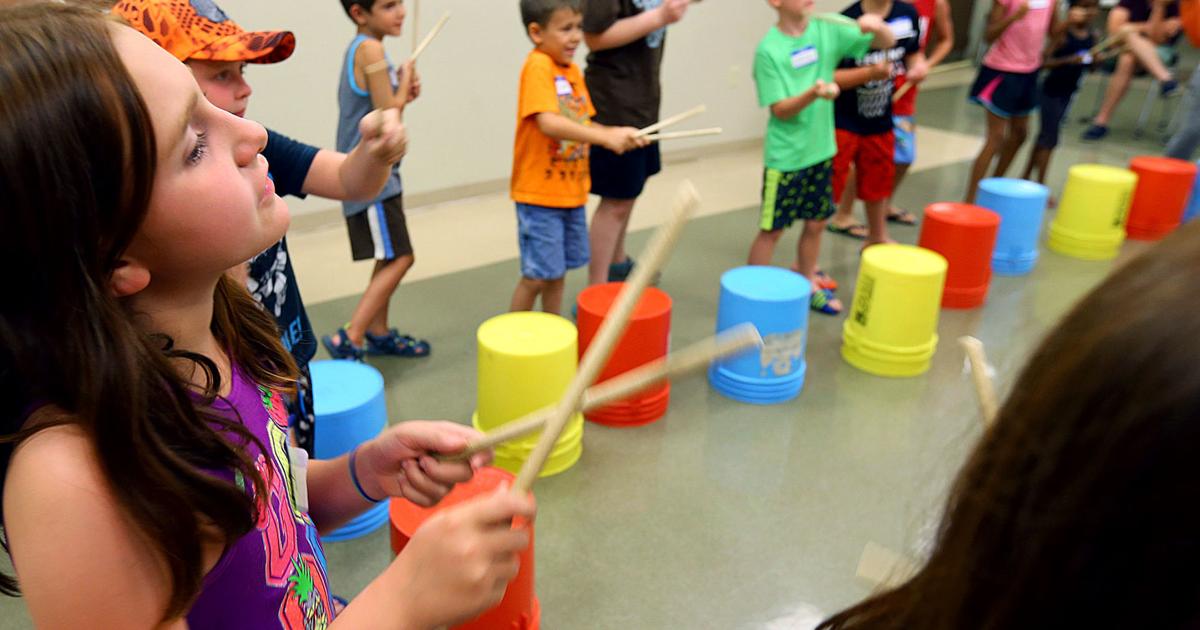 Youth Rhythm Workshop will feature African instruments, a range of lessons | Entertainment
The Kokomo Park Band Youth Rhythm Workshop was started 27 years ago. Throughout the 26 years of classes – the 2020 classes were canceled due to COVID-19 – the program has had one teacher.
Art Reiner, a percussion teacher at the University of Indianapolis, said he continued to teach elementary school students because he loved the opportunity to work with children.
Keith Whitford, President of the Park Band, explained that the workshop began in 1995 as a way for the Park Band to connect with the community while encouraging young people to get interested in music. Reiner had previously been involved with the Park Band and was teaching rhythm workshops in central Indiana when the Park Band decided to start the program.
For the past few years, Reiner explained, he's been using primary-colored plastic buckets and repurposed objects, like a hubcap, to teach kids rhythm.
But he has returned to traditional African instruments in recent years. Reiner said he plans to teach children to play djembe, bembe and bongo at this year's workshop, as well as caxixi shakers and agogo bells.
At the end of the three-day program, the children will have learned an African dance and song, "Fanga Alafia", which speaks of welcome and peace.
"I love teaching music to young children," Reiner said. "It's funny."
Before the Park Band started the workshop, Reiner had traveled to schools in central Indiana teaching rhythm workshops. Now, he says, the Park Band workshop is the only time he teaches music to children.
Thinking back to the studio's inaugural year, the percussion teacher remembers letting one of the older students act as his assistant. When the child grew up, Reiner said, he earned a doctorate as a percussionist.
"It's fun to make them realize they can do things they never thought they could," Reiner said. He added that the workshop is the first introduction to real musical instruments for some students.
Besides the clear music lessons, Reiner said the workshop helps students learn math, language and coordination. It also teaches kids about opposites, highlighting the beginning and end of songs, the difference between quiet and loud noises, and the difference between upbeats and downbeats.
The workshop will be taught at the Kokomo-Howard County Public Library Monday through Wednesday. Classes take place from 3:30 p.m. to 4:45 p.m.
On Wednesday, students will perform at a Park Band concert in Highland Park, starting with a pre-concert demonstration at 6:45 p.m. and joining the band at 7:30 p.m.
To register a student, visit https://khcpl.libnet.info/events and search for the Youth Multicultural Rhythm Workshop.