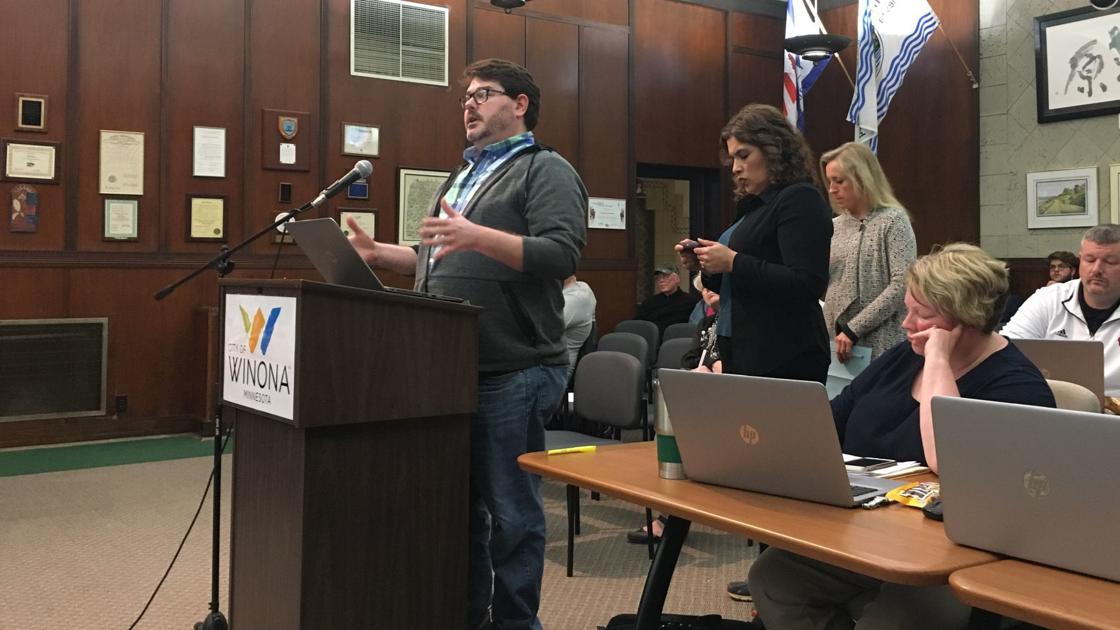 Winona School Board Update: Music Class Structure Dispute Dominates Early Hours of Budget Cuts Session | Local
[ad_1]
No cuts to the Winona School District 2019-2020 budget were approved at press time on Thursday, but the music commanded the discussion in the early hours as staff and community members defended the program.
Although the new budget cut options have been reduced slightly in the music department from what was initially suggested, general cuts would affect general music in elementary schools and colleges, as well as the choir and orchestra. in college and high school.
A proposal by the administration that choir and orchestra teachers would have room to teach groups of three to five students once a week, as orchestra instructors do, was particularly frowned upon. by the music teachers present at the meeting, which included Melanie Sheridan, Jaime Hanratty, Travis Sletta and Courtney Zupancich.
As they have done in previous weeks, supporters of the district's music program asked the board during public comments to relieve the department of some of the cuts, including teachers Zupancich and Sheridan, who co-chair the Department.
Zupancich, who teaches the choir at the college, said the music staff had not been consulted on the lesson structure presented in the principal's options B and C. She claimed that this structure would be "impossible" for those who teach choir and orchestra due to sharing in middle and high school.
"I don't know how these course sizes were deduced," Zupancich said.
Middle School Principal Mark Winter and High School Principal Mark Anderson explained how they calculated the class sizes and course lengths for those classes.
College music teacher Jaime Hanratty said, "I think we need to… remember that there is a lot more to what happens in a classroom, there is a lot more that goes into the planning. of lessons than looking at the number of minutes and the number of students. "
Sheridan, who teaches music in Jefferson, cited a statistic from the National Association for Music Education that elementary students should receive 90 minutes of general music per week. In the district cut proposals, a 0.8 FTE cut in general music would reduce the music lesson time for these students to 60 minutes per week.
Decreasing general music time is intended to bring that time back into the classroom. And still on the table is the elimination of the fourth-grade orchestra, another piece of the pie that has been fiercely opposed by members of the community.
"We love that we can offer this, but considering the number of students affected by it, it could be a cost saving," said Goodview Principal Emily Cassellius. "In no way are we saying that we don't like it. "
Winona is currently one of four Big 9 school districts that offers an orchestra starting in fourth grade, which Sheridan says provides the beginnings of artistic expression that continues throughout a student's life. .
"(Cutting a fourth-grade orchestra) is like destroying the roots of a tree," Sheridan said.
[ad_2]
Source link