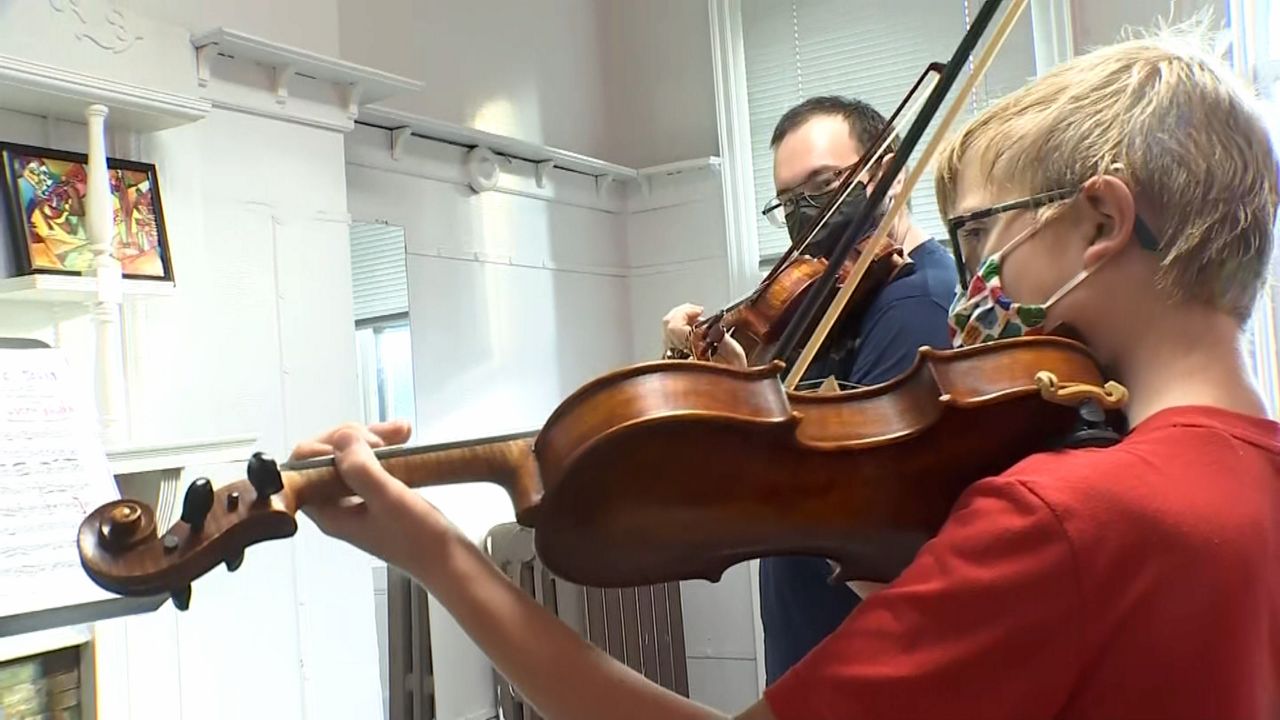 UWS School of Music offers an after school option for students
[ad_1]
Whether it's mastering the strings or conquering the keys, in-person lessons at the Bloomingdale School of Music mark a big comeback to life as they know it to its budding young musicians.
"Music is an art of communication," explains Marc Peloquin, artist teaching in residence. "Students, for example, they look at posts and things like that. It's a lot easier in person."
As kids return to classrooms, the Upper West Side institution is moving forward with its own stimulus package by welcoming students into the building for after-school programs this fall, a first since it went virtual in March 2020.
"The rules of the Bloomingdale School of Music made me feel safe," said Alex Stahl, a piano student.
"We've done a ton in the building with the HVAC system, bringing in different air ventilation systems," said Erika Atkins, executive director.
According to Atkins, students and staff have the option of sticking to the online lessons and recitals that are now central to how they operate. The demand for face-to-face teaching has shown how eager the school community is to resume.
"I think it's pretty critical for the city's overall recovery. I think the arts in general are so important to our mental health. If you look at what has kept people sane over the course of the last year, a year and a half, they were going online, they were watching concerts, "Atkins said.
While home learning has its charms, for some students it is not enough.
"Online there are so many distractions around you and I love these pianos," Stahl said.
And, when it comes to music, there is something about playing it and sharing it together that is inherently healing, and quite difficult to reproduce.
"I think it distracts people from the spirit of scary things," Peloquin said. "Music is just great art, it's a gift."
[ad_2]
Source link