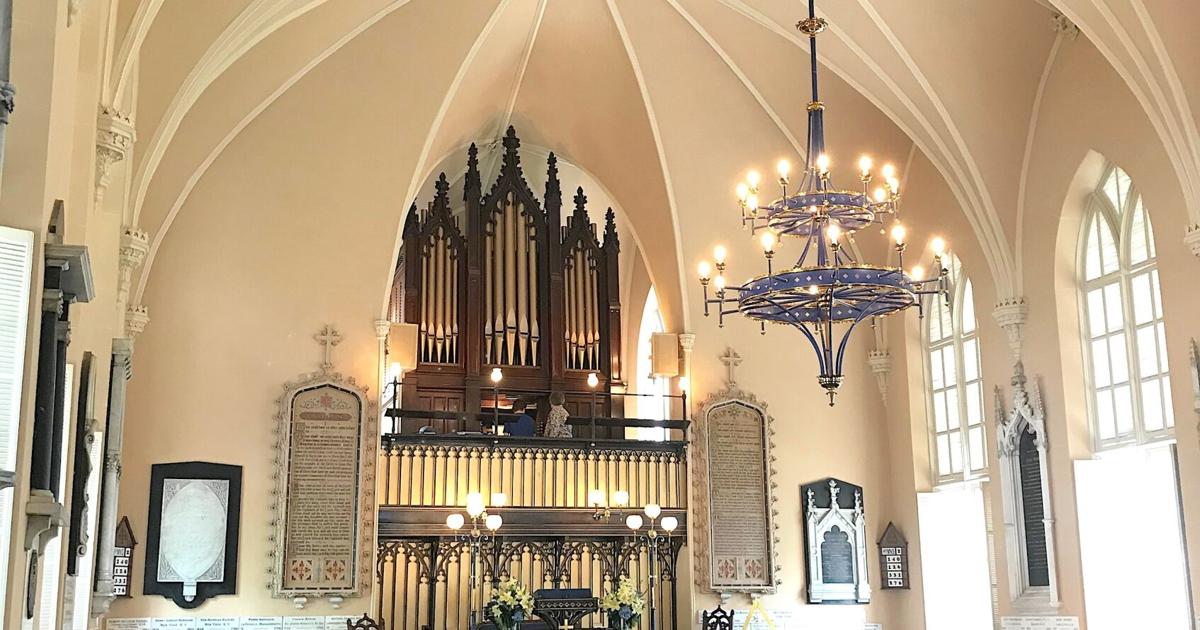 The Organo Series Offers an Immersive Experience on a Variety of Fine Instruments | Spoleto
Charleston's ancient church shrines and European roots mean the city inherited, and then developed, a strong practice of sacred music. At the heart of this tradition are two essential instruments: the human voice and the pipe organ.
The former can be heard during the Piccolo Spoleto Festival in the form of the Taylor Festival Singers and the New South Festival Singers, both of which draw on the European choral repertoire.
The latter can be enjoyed throughout the festival in the form of L'Organo, a series of 12 recitals performed by experienced organists in some of the city's historic shrines.
It's an immersive experience that's drawing a good following after a two-year hiatus due to the coronavirus pandemic, according to lead coordinator Robert Gant.
Most of the musicians who had been booked to play at the 2020 festival were able to take part in the series this year, he said. Of the performers, four are based in the Charleston area: Nicholas Quordokus of Grace Cathedral Church; Dan Sansone of the First Presbyterian Church (Scottish); Julie Harlow of the Second Presbyterian Church; and Eric Pickford, a recent College of Charleston graduate.
The series mixes things up. Organists don't usually play the instruments they're used to. Sansone, for example, is performing June 6 at First (Scots) Presbyterian. Harlow performs June 7, with Micah Gangwer on fiddle and David Hunt on viola da gamba, at St. Michael's Church.
L'Organo recitals run until June 10. All but one take place at 10 a.m. at a downtown church. Anthony Rispo will perform at 3 p.m. on June 5 at Holy Spirit Lutheran Church, 3075 Bees Ferry Road, West Ashley. Admission to organ concerts is free, but donations are welcome. For more details, go to http://www.piccolospoleto.com/lorgano/.
Gant said the series gives patrons the opportunity to hear a variety of wonderful pipe organs. Perhaps the oldest is the 1845 Henry Erben organ in the French Huguenot church. The Saint-Jean-Baptiste cathedral has a Bedient organ from 1986, entirely mechanical, which is inspired by the French tradition of organ building.
Cathedral Church of St. Luke and St. Paul has a Gabriel Kney instrument built in 1976. St. Matthews Lutheran Church has an Austin organ from 1967. First Presbyterian (Scottish) has an Ontko and Young organ from 1992.
Pipe organs are wind instruments that rely on a constant source of airflow – bellows – which are sometimes powered mechanically and sometimes electronically. The many sets of instruments modify the sound by opening or closing valves under each pipe.
City organs are not as old as the churches in which they are installed partly because of earthquakes and hurricanes, and partly because of improvements and investments.
These instruments are capable of both delicacy and emphasis, and mimic the range of sounds one hears from a full orchestra. The pipe organ repertoire dates from the Renaissance period and consists mainly of music written for liturgical purposes.
There's nothing quite like an organ in a reverberating church sanctuary to create an overall sound. Sit on the benches, close your eyes and let the music wash over you.