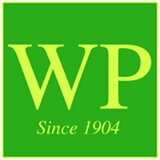 The music school has the complete list of courses
The North Valley Music School's fall calendar includes a diverse roster of music programs to begin its 2021-22 program year.
The non-profit music school combines high quality education from experienced musicians with students of ages, backgrounds and skill levels. Scholarships are available.
A multitude of options for music education are offered.
The Music Together class is an early childhood group experience for children up to the age of 5 with a caregiver. The Glee Club is a free children's choir for ages 7-12.
Classes also include Adult Learning Guitar and Adult Learning Ukulele.
Private lessons are also offered in piano, violin, viola, cello, bass (double and electric), drums, percussions, vocals, guitar (acoustic and electric), mandolin, banjo (clawhammer and Scruggs styles), violin, harp, saxophone , flute, music theory and musical technology. Beginner Suzuki Instruction is also available in piano.
"Ultimately, we want music to be a part of people's everyday lives," says Jessica Shaw, NVMS Director of Opportunities. "Whether you prefer in-person or virtual lessons, group learning or one-on-one instruction, NVMS has a place for you. Our goal is for 100 new musicians to sign up for classes in the next program year and hope that by providing diverse programming we can bring even more music to Northwest Montana.
Registration tools and more details can be found at northvalleymusicschool.org or by calling 406-862-8074. The scholarships are made possible by donations from the Blake Reese Memorial Fund, the Dennis and Phyllis Washington Foundation, Soroptimists International of Whitefish, and donations made as part of the Great Fish Community Challenge, which now runs through September 17 .