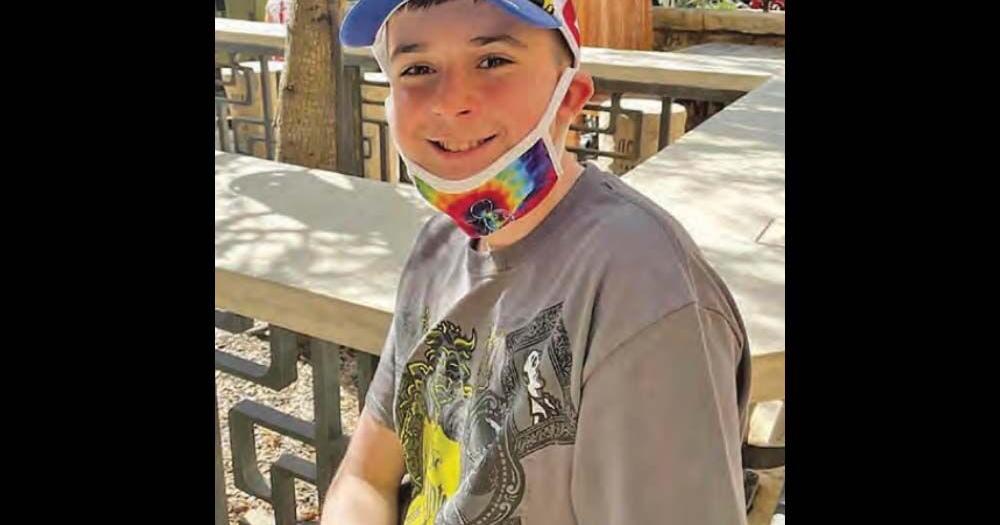 The Armer Foundation collects musical instruments in honor of a boy from Ahwatukee | Community life
[ad_1]
The Armer Foundation for Children has launched a special campaign in memory of a boy from Ahwatukee who lost his valiant three-year-old leukemia in June at the age of 13.
Logan Gidley was first diagnosed with Acute Myeloid Leukemia at the age of 11 and has undergone multiple cycles of treatment including chemotherapy and painful bone marrow transplants, and was twice declared cancer-free at the during his three-year ordeal.
He was one of the first children whose family was helped by the Armer Foundation for Children, a nonprofit organization based in Ahwatukee and founded by Jennifer Armer, who, along with her husband Matt, owns Armer Air, a company of HVAC.
The foundation is dedicated to alleviating the financial burden on families with children struggling with extreme medical conditions or who are changing their lives. When health insurance is not enough, it covers co-payments, premiums, deductibles and other personal expenses.
On behalf of Logan, the foundation collects new musical instruments for the children of Banner Children's Hospital.
"Prior to his diagnosis and throughout his battle with AML, Logan had a passion for music, clarinet and dance," said Armer. "His family and friends remembered many instances where he could be found listening to music, playing his clarinet, or performing an impromptu dance sequence. "
She also noted that music therapy is strongly encouraged for hospitalized children and those battling cancer or extreme medical conditions. According to the Oncology Nursing Society, numerous studies show that "active musical engagement increases the comfort of hospitalized children, reduces pain and anxiety in children undergoing a lumbar puncture, and improves coping skills in children undergoing cancer treatments ".
Logan's courageous battle was reported in AFN and by the Armer Foundation.
After being declared cancer-free by doctors for the first time, the foundation notes, "Logan and his family are back to life as before – enjoying family time, vacations, cuddling with his two dogs. In March 2019, he even returned to his primary school – Kyrene De La Sierra. "
To celebrate his 12th birthday in September 2019, "Logan celebrated with a big party filled with friends, family, tacos, cupcakes and video games."
Less than three months later, new leukemia cells were in his blood. He spent the entire month of December at the Phoenix Children's Hospital and "faced every hardship with a dose of sarcastic humor and courage."
The first half of 2020 was devoted to numerous treatments, including a bone marrow transplant, and was declared cancer-free for the second time in June 2020.
In September, "Logan celebrated his 13th birthday with a parade of cars," Armer noted. "It was a special day for Logan, and he loved seeing his friends and family."
He suffered another relapse in January and "the treatment options were limited, but his doctors agreed that another treatment of chemotherapy drugs and eventually another bone H
Logan spent six months in the hospital.
In the end, Armer said, "The cancer was too strong, his body too weak. Logan chose to go home, to his house – his bedroom. He never gave up. He fought to the end.
Armer said, "Logan's wishes were to encourage all of us to 'Pay it Forward' and continue to support children like him – battling cancer and other illnesses for the long term.
His family has partnered with the Armer Foundation which researches instruments such as bells, mini-guitars, ukuleles, castanets, shakers, tote bags, sticks, paddle and hand drums, maracas and tambourines.
To contribute to Logan's Healing Sounds Music Therapy Memorial, visit armerfoundation.org/logan.
[ad_2]
Source link