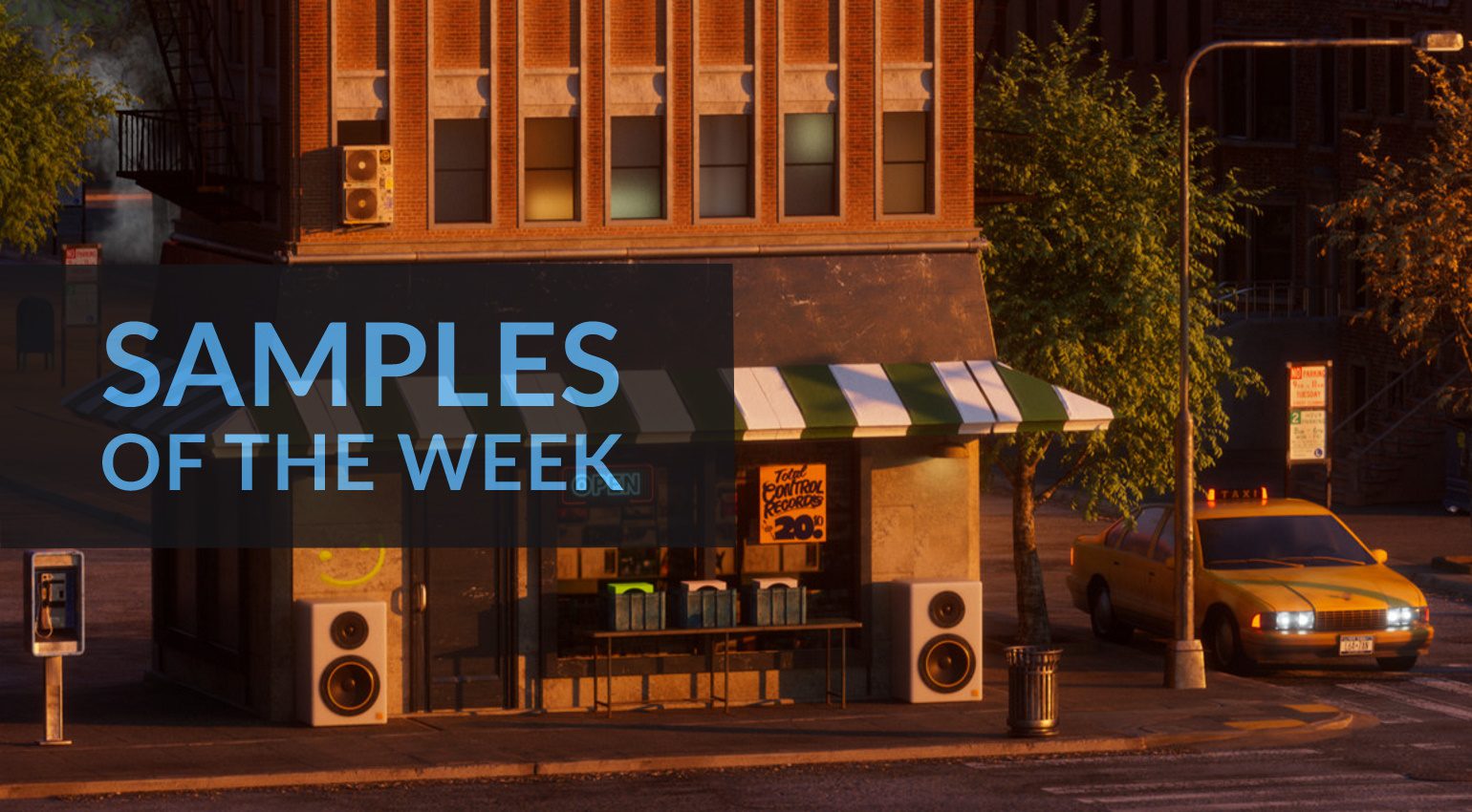 Samples of the week: instruments and gifts
It's the samples of the week again with new releases from IK Multimedia (Beat Machines for ST4), Vienna MIR Pro 3D, Native Instruments (Empire Breaks), Rast Sound (VoxPlay) and two fantastic freebies from Audiolatry (Amurg Lite) and Spitfire (BBC Symphony Orchestra Discovery). Enjoy and see you next week!
IK Multimedia Beat Machines for SampleTank 4
IK Multimedia has released Beat Machines for its SampleTank 4 sample player. This is an extensive 1.6GB collection of sampled audio from 100 vintage drum machines. There are also over 300 MIDI templates and over 200 preset kits. The 100 vintage machines were meticulously recorded and animated via the same DRIFT algorithm used for IK's Syntronik. All available presets are mapped to the General MIDI drum mapping standard so they can be dropped into any DAW session and played immediately. The mapping is also consistent with other drum kits in SampleTank 4, so you can mix, match and layer the kit quite freely. If you are familiar with SampleTank 4 and its extensions, you know what to expect. If you don't, there's always the free SE edition to get a taste of it.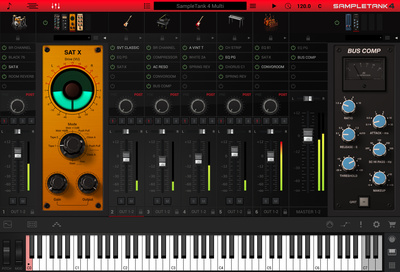 Download IK Multimedia SampleTank 4

buy now
Vienna Symphony Library Vienna MIR Pro 3D
The Vienna Symphony Library has launched its third-generation software product with newly added 3D audio support, 3rd-order and "raw" Ambisonics options, tabled rooms, and overmix options. Thus, Vienna MIR Pro 3D provides the necessary output options for a wide range of applications, including stereo, surround, binaural, Spatial Audio, Dolby Atmos, Auro 3D and Sony 360 Reality Audio.
Instruments, virtual microphones, and microphone capsules can be moved in fluid three-dimensional space and rotated and tilted in any direction. All existing RoomPack rooms have been converted to HOA using a proprietary process developed at the Institute for Electronic Music and Acoustics of the University of Graz. Additionally, multiple rooms and different room configurations can be used side-by-side by dropping instruments or entire orchestras between rooms. There's also a new preset management system and the ability to use the software as a simple yet effective tool for creating immersive mixes from stereo sources.
Introductory prices start at 325 EUR and a 30-day demo is available. Per official system requirements, be prepared to use at least 12 GB of RAM on the instrument for a comfortable working experience.
Native Instruments Empire Breaks
Bringing a total of 247 multi-sampled sounds across 30 kits, Empire Breaks is an expansion to the Play Series that lets you layer big bass, orchestral stacks, offbeat keys, and hybrid textures. Plus, the included 480 groove patterns can be edited in any DAW with MIDI drag-and-drop support.
Sounds cover the essence of classic sample-based drumming with kicks, claps, toms and hats captured using the gear that defined the golden age of hip-hop .
Powered by the free Kontakt player, Empire Breaks is available for purchase for 49 EUR/USD from Native Instruments.
Rast Sound VoxPlay
VoxPlay brings playable vocal performances recorded from 20 singers in contemporary styles. The instrument lets you create and play melodies with short phrases, vibrato taps, and other types of phrasing up to 2 octaves.
The cheesy stats: 1.8 GB of samples (Kontakt or WAV), 72 vocal configurations, 20 performers, royalty-free content. The instrument requires Kontakt 5.8+ full to run. Until July 265, the introductory price is 29 EUR, instead of 49 EUR.
Free Samples – Amurg Lite by Audiolatry
Amurg Lite is a free virtual instrument plugin with 33 presets covering keys, leads, basses, pads and effects. All sounds were captured from hardware synthesizers to be edited and looped to perfection. Each preset is customizable with controls like ADSR, modulation, filter, reverb, and more.
Amurg Lite is a 286MB download and works in 64-bit VST2, VST3 and AU plug-in formats.
Free Samples – Spitfire Audio BBC Symphony Orchestra Discover
Previously offered for 49 GBP/USD/EUR (or free for survey participants), the Spitfire Audio BBC Symphony Orchestra Discover plug-in is now available free to everyone.
The plugin contains 33 instruments covering strings, woodwinds, brass, and percussion. There are also 47 playing techniques for quickly creating great-sounding orchestral music. The software offers simple controls and is compatible with all major music creation software. A perfect introduction to orchestration!
Note that anyone who purchased Discover within the last month will receive a gift card worth 49 GBP/USD/EUR, which can be redeemed by contacting the Spitfire Audio customer service team.