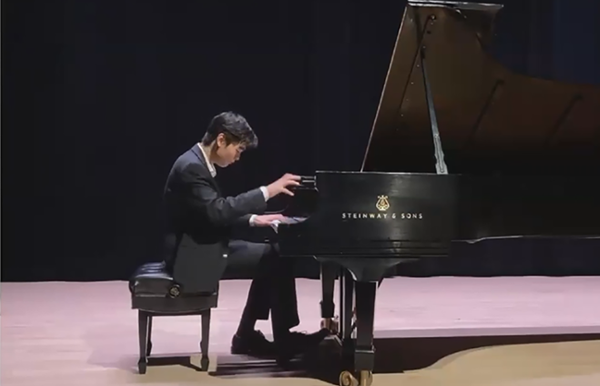 Rowan Community Music School reveals the next step in its evolution | Rowan today
[ad_1]
With the start of summer approaching, Rowan Community Music School (CMS) recently hosted a virtual event revealing its new season, featuring additional programming that takes the school to the next level and emphasizes the growth of ensembles, musical theater offerings, services for educators and much more… for young learners and adults.
The expanded offerings represent an important step in meeting the interests of current and former students, faculty, and members of the school's advisory board. This is part of an ongoing review of the mission to provide high quality music education and performance opportunities to a diverse community of students in the region, which fosters their artistic growth as well as an appreciation for music. throughout life.
"Music and music education for all students is a fundamental right," said Elizabeth Guerriero, director of the Community Music School & Educational Partnerships, "and we strive to provide this right to every student".
Highlights of the CMS announcement include the introduction of the Theater & Dance Academy, a series of professional development seminars for teachers, music theory classes led by the head of the music department, Dr Robert Rawlins, adaptation and music therapy classes led by university professors, songwriting and new ensembles.
Watch an introductory video to the new Community Music School season here.
Rowan Community Music School's Academy of Drama and Dance kicks off this fall – in person – led by Rowan faculty members Kristin Titus DiAmore, Jessica Arnold and Shane Tapley. To start this new business there are two courses (each with separate sessions for 12-18 year olds and for adults). The "Solo Musical Theater Artist" course is aimed at performers wishing to hone their skills, while "Duets, Trios & Quartets" is an interactive group course exploring material from various eras in musical theater.
A fall series of virtual professional development sessions – for educators and the community – are led by professors in the Department of Music and focus on the theme 'Rebuilding Our Musical World' (the Spring 2022 program addresses' Developing 'musical art and vision'). There are also multi-day offerings on topics such as "Live Sound Workshop for Music Educators" and "American Popular Song", in addition to one-off programs on conducting and teaching songwriting for social growth. -emotional, as well as broader concepts like "Rebuilding our programs, our voices and our purpose" or "Connect, rejuvenate and restore your imaginary orchestra".
This summer, adult learners have the chance to take Dr. Missy Strong's Conversational Music theory certification course in August, exploring John Feierabend's method of developing notational literacy by helping children understand music through the use of the rhythm and syllables of music theory. Dr Strong re-examines this process in courses offered in October and March. In the area of ​​music therapy, Rowan's faculty member Lynn Gumert will teach and lead training sessions, in addition to adapted piano and voice lessons. Tailored music lessons focus on the musical learning of the whole student, are suitable for children and adults, and support increased attention span, speech and language development, increased motor skills, increased self-confidence and the development of emotional regulation.
CMS adds music theory and songwriting for middle school / high school students and adults, Rawlins covering fundamental aspects of theory including reading notes, scales, intervals, keys, rhythm, shape, time signature, chord spelling and basic harmony; while Dawn Hiatt, a renowned singer / songwriter and Rowan's faculty member, presents the art form of writing with two levels of classes for the college / high school group and "Songwriting for the Community" aimed at help demystify the process for adult beginners.
When it comes to CMS ensembles, the news is that the already established Rowan Youth Orchestra, Rowan Youth String Orchestra and Atlantic Youth Brass Band are joined by the Rowan Youth Jazz Orchestra and Rowan Youth Wind Ensemble as one. educational / advocacy opportunities. for young musicians.
"Every student should have access to and study music, because participation in music not only helps students study a wonderful art form, but also helps them find their own method of creativity through a great outlet. Said Dr Hayden Denesha, artistic director of Rowan. Youth orchestra. "I firmly believe that participating in music not only helps students become musicians, but also better people, better citizens and, through it, better leaders."
Coming out of a tough time, Guerriero noted that she and her team took the time to reflect on the future and rebuilding. "We are confident that we have the staff, the faculty and the programming," she said of efforts to continue growing CMS as a comprehensive program. "I am super optimistic, excited and thrilled," she added as she looked forward to this New Year.
The fall semester begins September 7 and course registrations have started. A number of discounts and financial aid options are still available. Visit go.rowan.edu/communitymusic for more information on registration, times and tuition fees, or email [email protected]
[ad_2]
Source link