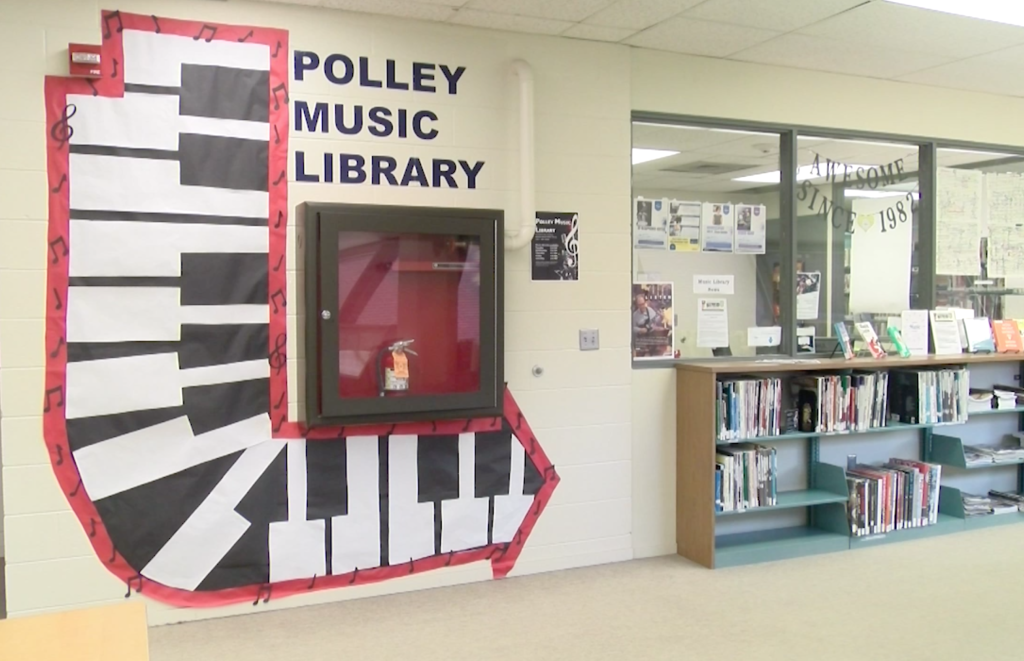 Polley Music Library to acquire more instruments for its 40th anniversary
LINCOLN, Neb. (KLKN) – Tucked away on the second floor of the downtown Bennet Martin Library is a unique library that boasts loud sounds.
In the rows and aisles of books, the Polley Music Library also houses sheet music and rental instruments for those curious about musical studies.
Music librarian Scott Scholz said the library is one of the few in the United States.
"It contains information on how to play all types of instruments and sheet music for all types of instruments," Scholz said.
The library kicked off part of its 40th anniversary celebration weekend by hosting three artists who all brought a different style and vibe to their musical performances.
This weekend's performance brought new additions to the library's catalog of instruments.
"We started with ten guitars in April, and 18 new guitars have just been donated," he said. "We're really excited it's easier for kids or those with small hands."
The additions will be added to the catalog on Tuesday, September 20, and all of these and more are available for regular payment.
The anniversary celebrations will continue until October 29.
For more information on the activities taking place during the anniversary, click here.