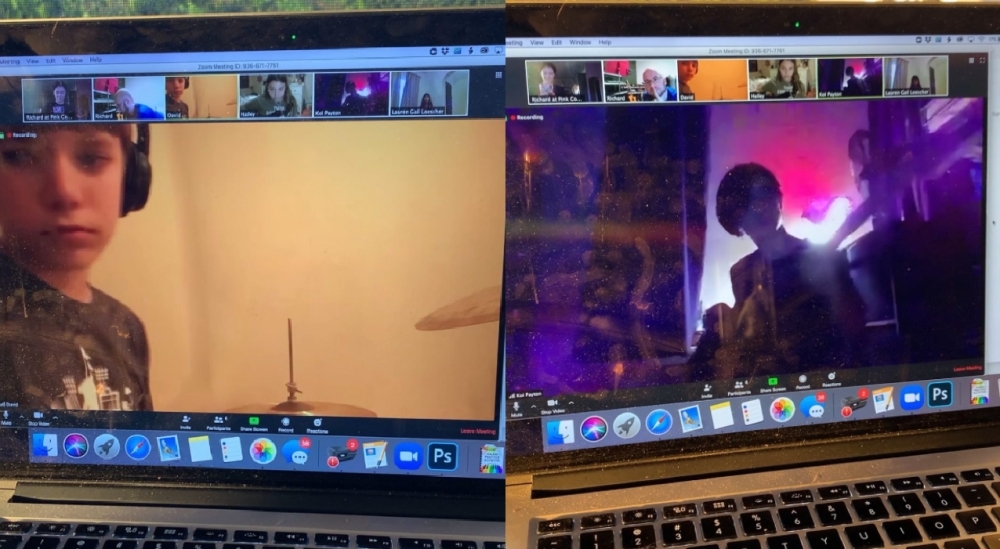 Pink Couch Academy of Music Transforms Music School Online, Offers Free Piano Lessons to Frisco Residents
The Pink Couch Academy of Music began offering its entire school online from Monday. (Courtesy of Pink Couch Music Academy)
A Frisco music school remains in operation by continuing lessons for its students from the comfort of their homes.
The Pink Couch Academy of Music, a Frisco-based boutique music academy, moved its entire music school online March 16 as the coronavirus confines more families to their homes, owner Brittnee Belt said.
"I've had so many parents reach out to me who are so grateful their kids can have a normal life, especially with all the changes going on," Belt said.
For a limited time, Frisco residents can take advantage of a free 30-minute beginner's piano lesson online, she said. The first class took place yesterday, and the next one is Thursday, March 26 at 4:30 p.m.
"It's just kind of a fun thing that parents can connect to and their kid can learn a little bit more about beginner piano," Belt said. "And if they want to continue with more advanced courses, they can."
The academy typically offers its vocal and instrumental lessons, songwriting sessions, performing lessons and artist development lessons at its location on Avon Lane. All courses are now offered online, Belt said.
So far, the shift to online-only mode has been successful for the music school, Belt said. Of the school's 100 students, only three were not interested in taking online classes.
"I think that says a lot about how parents react to it," she said.
Not only are online classes keeping the school's students mentally engaged, Belt said, they're helping to keep the Pink Couch Academy of Music afloat while many small businesses struggle to keep their doors open.
"Instead of losing our income and depriving eight of our teachers of their salaries, we decided to adapt," she said.