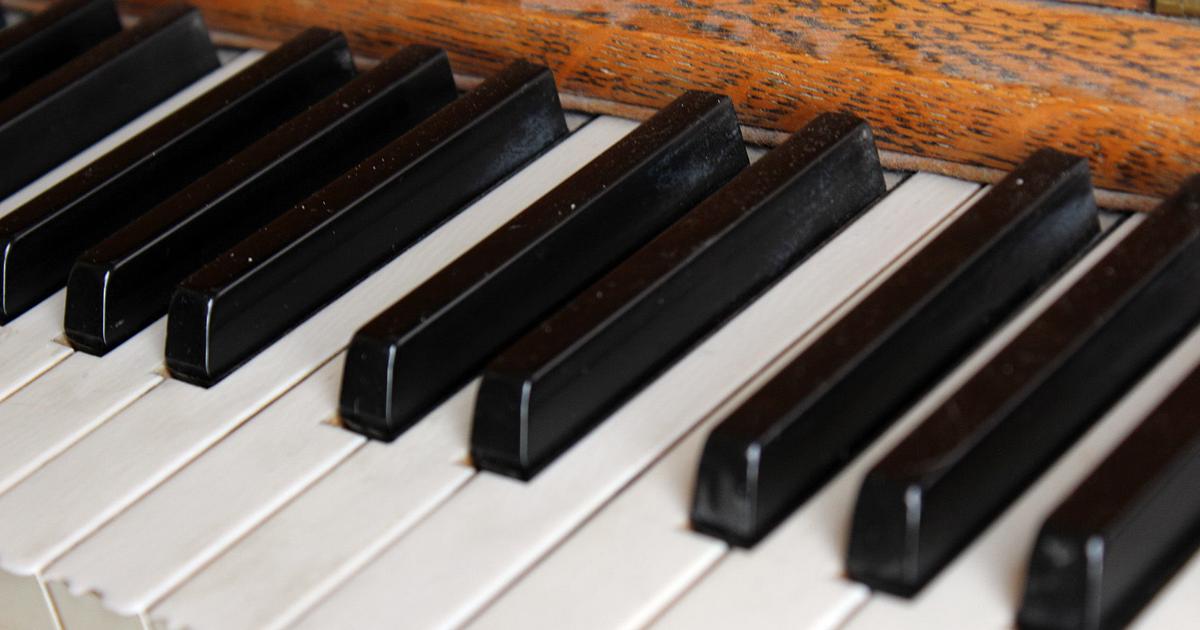 Online music lessons offered on Saturday during "LessonFest! | Local News
The Bitterroot School of Music is hosting a day of online music lessons called "LessonFest!" Saturday April 11.
Bitterroot School of Music hopes to bring awareness to the world of online music lessons and the amazing teachers and artists in Montana who are working hard to adapt to a new way of teaching and sharing their art during this time of social distancing in order to prevent the spread of the COVID-19 disease caused by the coronavirus.
Teachers associated or recruited by the Bitterroot School of Music will broadcast 45-minute music lessons live via Facebook from 10:15 a.m. to 8 p.m. Anyone with a Facebook account can participate and the class schedule is on the Bitterroot School of Music Facebook. page.
Cove General Manager Jasmin and Board Member Jenn Adams of the Bitterroot School of Music organized this event to encourage and make music lessons accessible during this quarantine time and to have fun!
Jasmine said the idea came from Sequester Quest, a national day for musicians performing online.
"I love the vulnerability," Jasmine said. "It lifts the lid on the high production stuff that we see. It is refreshing.
He wondered if people would like to do this with lessons.
The people he asked said yes.
The plan is for teachers to go live on their personal Facebook page to give a 45-minute lesson.
"It's going to be cool with a wide range of topics," Jasmine said. "During their class hours, teachers will post their PayPal or Venmo information so people can donate to them. It's called a "virtual tip jar" and it's a way to support them. We hope they can get financial help through this as well as exposure. Donations to the Bitterroot School of Music are also welcome.
The schedule will appear on the Bitterroot School of Music LessonFest event page on Facebook. The schedule features a variety of selections and begins from 10:15 a.m. to 11 a.m. with Cove Jasmin. Welcome everyone to LessonFest. Then 11 a.m. – 11:45 a.m. — Dylan Dwyer – History of the sax; 11:45 a.m. – 12:30 p.m. — Travis Yost – Home Recording/Online Content Creation; 12:30 p.m. – 1:15 p.m. — Matt Nord – African Rhythms; 1:15 p.m. – 2 p.m. — John Floridis – Guitar Open Tunings; 2 p.m. – 2:45 p.m. — Geoffry Taylor – Gypsy jazz violin; 2:45 – 3:30 p.m. — Campbell Youngblood-Peterson – Polyrhythms; 3:30 – 4:15 – Susan Gibson – Songwriting Tips; 4:15 – 5:00 p.m. — Mike Conroy – Bluegrass Fiddle/Mandolin; 5:00 – 5:45 p.m. — Joan Zen – Being a Professional Musician; 5:45 p.m. – 6:30 p.m. — Erek Foster – Exploration of metal guitar; 6:30-7:15 p.m. — Eric Monson – Building the Basics of Singing and 7:15-8 p.m. — Jenn Adams – Three Quick Tips for Learning New Songs.
"The reason for the whole event is to let people know that there are some really awesome top teachers in the Bitterroot Valley and in Missoula and they are now teaching classes online, but they will end up also by doing classes in person," Jasmine said. "It gives people a chance to check out what they might not have considered taking lessons. There are some great teachers who are taking a hit right now.
Adams said the Bitterroot School of Music is "still alive, still in business."
"We continue to do our job, whether as individuals or as a group," she said. "Don't consider us dead yet. Everyone is looking for new ways to do things. Nothing will be the same again. We have to figure out how to thrive in our new world.
For more information, please contact Bitterroot School of Music or visit LessonFest! Facebook event page. For more information or assistance, contact