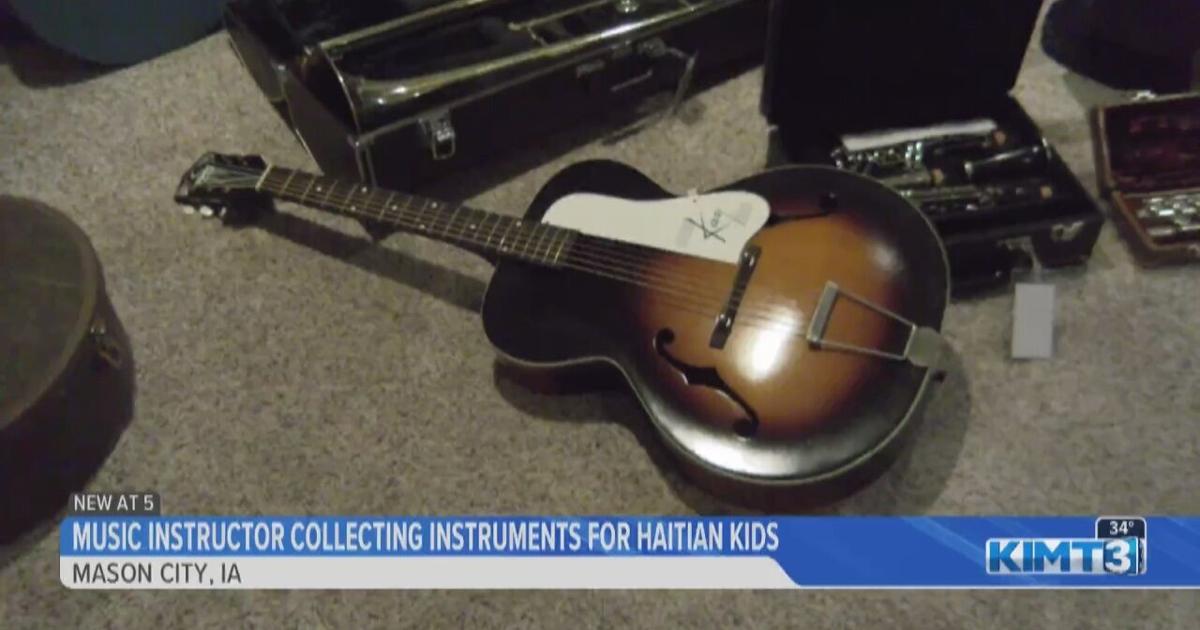 Northern Iowa instructor collects donated instruments for Haitian children | Cerro Gordo County
[ad_1]
MASON CITY, Iowa – If you have an old musical instrument that has been in storage for a while, it could be put to good use.
Mike McInery was the band principal at Mason City High School for over 30 years. Now semi-retired, he recently heard from a missionary stationed in Haiti at his church, who told him about the people he works with and the conditions in the area north of the capital, Port-au- Prince.
"He looked me straight in the eye and said, 'If the children in my schools and churches had such instruments, they would do more positive things than negative things and get into trouble. But they have nothing to do. Those kids over there have nothing to do, and that really got to me."
Today, McInery collects a variety of instruments, from woodwinds to drums, and even music books and media, to send directly to children across the Caribbean nation. So far he has received clarinets, flutes, trumpets, alto saxophones, a few guitars, percussion instruments and a trombone, but he is still looking for additional instruments like French horns, baritones and tubas, and other bass instruments like trombones. It also accepts cash donations.
"I'm going to need money to get woodwinds and things repaired and repaired, as well as to buy things – music books, oils, reeds, supplies to maintain the instruments. If I have enough d money collected, there is always the possibility of buying new instruments that work instantly."
If you have an instrument you would like to donate, it may be accepted at First Covenant Church in Mason City, or contact McInery directly at 641-420-3579. McInery expects the instruments to be delivered in July.
[ad_2]
Source link