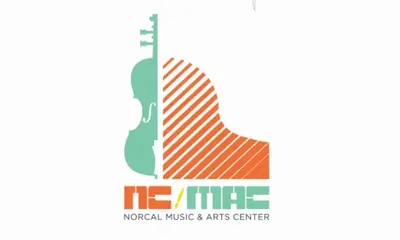 Norcal Music & Arts Center is a premier music school in Sunnyvale, California
Sunnyvale, Calif. – Music and the arts are necessary for a complete education. This is especially true for children. It helps them develop cognitive skills, and it's been proven that students who study music tend to do better in school. Building an early foundation in music and the arts can lead to a successful future.
Norcal Music and Arts Center is dedicated to providing quality music and arts education to students of all ages. The school offers a variety of courses for all skill levels that can be taken in person or online. The flexibility of online learning creates a more productive learning environment free of pressure and stress, and allows students to learn at their own pace. Group lessons allow students to collaborate in a cooperative environment, while private lessons allow them to have a more personal connection with their tutor.
The lessons offered at Norcal Music & Arts Center cover a wide range of instruments and fields, such as piano, drums, guitar, cello, saxophone, etc. These lessons focus on student engagement and the development of creativity, as the school wants its students to not only understand the music they play or the art they create, but also that they feel it. They believe it's the best way for them to truly connect with their passion and develop a love for music and the arts that will last a lifetime. Additionally, their curriculum is both comprehensive and advanced, providing students with the opportunity to explore different genres of music and develop their skills in various fields.
The school provides the perfect environment for children to learn, grow, and excel in their musical and artistic abilities. Their team of experienced and passionate music coaches and instructors work closely with each student to ensure they reach their full potential. Their approach to teaching and learning allows students to progress at their own pace while gaining the essential skills and training needed to excel in the area that interests them most. Coupled with the school's comprehensive and advanced curriculum and classes that cater to different interests, students will have everything they need to succeed.
Norcal Music & Arts Center offers parents a cozy parent lounge that includes comfortable chairs, Wi-Fi, magazines and water service. There are also large viewing windows in each room so parents can watch their child's lesson while they wait. Parents are also welcome to attend their child's lesson at any time.
Norcal Music & Arts Center is located at 761 E El Camino Real, Sunnyvale, CA, 94087, USA. Those interested can contact their team at (408) 777-0740. To learn more about Norcal Music & Arts Centervisit the school's website.
Media Contact
Company Name
Norcal Music and Arts Center
Contact Name
Trisha Cruz
Call
(408) 777-0740
Address
761 E El Camino Real
Town
Sunnyvale
State
California
Postal code
94087
Country
United States
Website
https://ncmac.net/