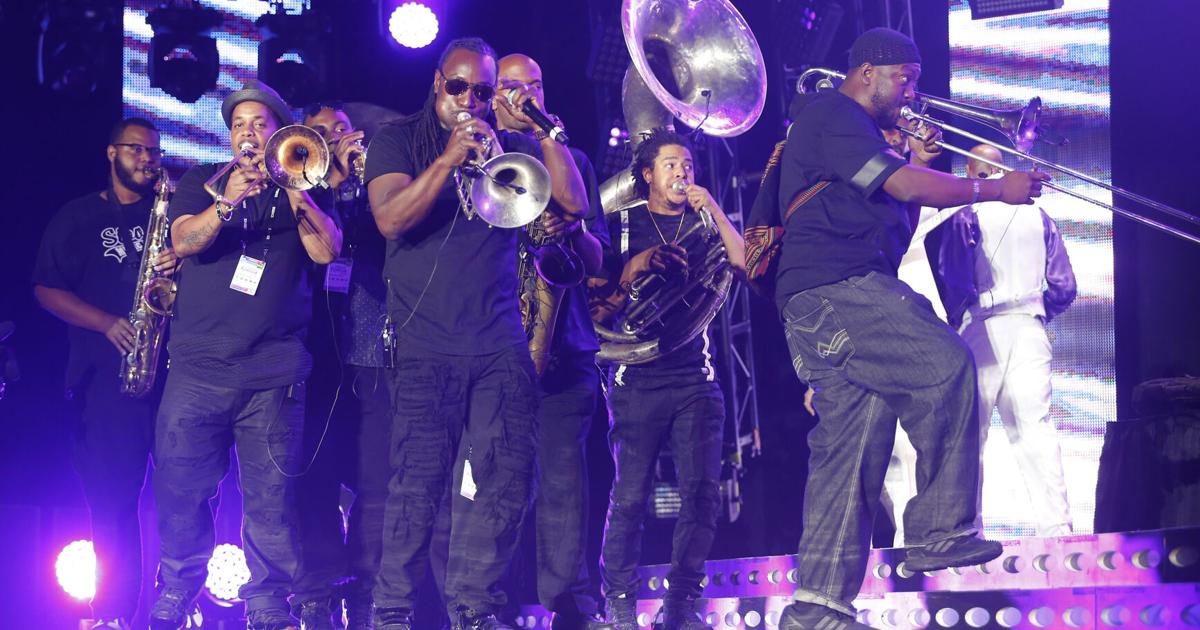 Nine days before its place at the Jazz Fest, the instruments of this group were stolen | Crime/Police
[ad_1]
A New Orleans band scrambles to perform at Jazz Fest on Friday after their pickup truck and thousands of dollars worth of musical instruments are stolen.
The van has since been found, but not the instruments.
Stooges Brass Band trombone and tubist Walter Ramsey said after the April 27 rehearsal the musicians loaded their van with a keyboard, synthesizer, two drum kits, drum throne , a guitar amplifier and other equipment. They parked it in Central City, in front of a member's mother's house.
The next morning it was gone.
Now what?
Ramsey's first thought was the band's upcoming obligations, including the New Orleans Jazz & Heritage Festival on Friday and Tipitina on May 14.
"When you lose those instruments, you're like, 'Whoa, how are we going to play the shows? '" Ramsey said. "We were due to play at the Blue Nile last Saturday, and I didn't want to disappoint the fans or the club owners."
With festival season in full swing, he says, none of his musician friends can lend their instruments to the Stooges; they are all busy playing their own gigs. And most local music store inventory is rented or used by Jazz Fest musicians.
"I was like, 'This is a nightmare,'" Ramsey said.
Cheap replacements
Eventually, Ramsey purchased inexpensive replacements from a music store.
The van, emptied of its instruments, arrived Wednesday evening in front of the Jazz It Up Lounge, 4201 Washington Ave. Ramsey said the band's drummer discovered her there when she arrived for a gig.
"Isn't that ironic?" said Ramsey.
The van had suffered some minor damage. While the Stooges continue the search for their instruments, fans can donate to a dedicated GoFundMe to help the band purchase new gear. The fundraiser has raised just over $4,000 so far.
"We appreciate the love that everybody's been giving us all over town, man," Ramsey said. "People have really shown their hospitality with us. It's a wonderful experience to feel all that love from people."
[ad_2]
Source link