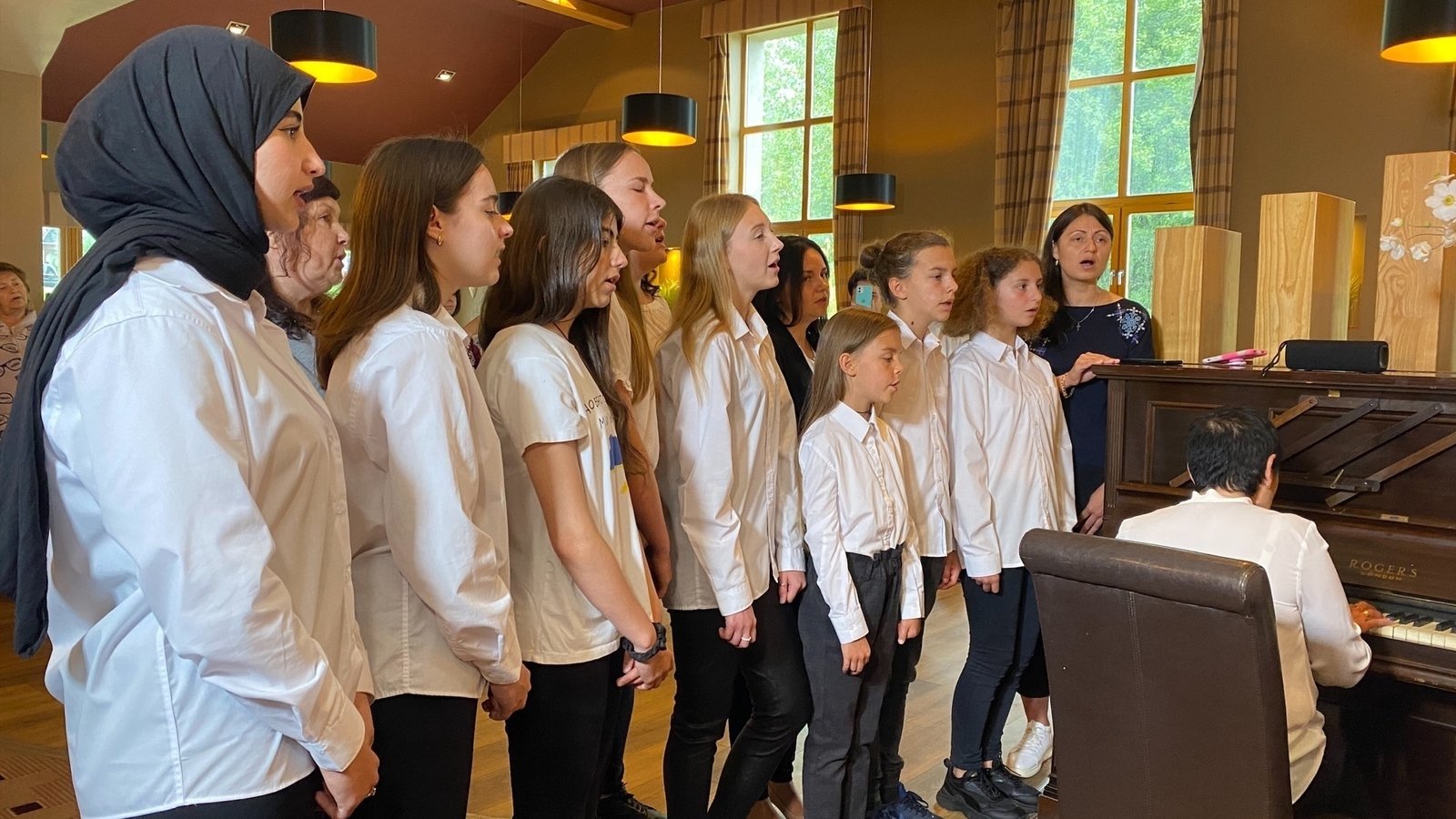 Musical instruments donated to Ukrainian refugees
When George Eggleston was playing his uileann pipes with harpist Celia Briar at a music session, she told him that there were around 300 Ukrainian refugees living in Drumshanbo, Co Leitrim, but they had no d 'musical instruments.
This alarmed George. As a multi-instrumentalist, based in Elphin, Co Roscommon, he said he couldn't imagine what it would be like not to have a musical instrument, so he felt he had to do something.
Knowing that there are many unused instruments in the bedrooms and attics of homes across the country, he put out an appeal and within a week or so he had the promise of eight pianos and dozens more instruments started. to arrive – guitars, keyboards, tin whistles and many more.
It's only been three weeks since George spread the word to his fellow musicians and word has spread all the way to London, instruments have come from all over.
Now professional music teachers like Viktoria Polianska from Chernihiv College of Music can once again play and teach piano to her fellow refugees living at the Lough Allen Hotel in Drumshanbo.
We need your consent to load this content rte-playerWe use rte-player to manage additional content which may place cookies on your device and collect data about your activity. Please check their details and accept them to load the content.Manage preferences
Ms Polianska described the instruments as a great gift and one that she says acts as therapy for the refugees.
She said Ukrainians are world famous for being musicians and being able to sing and play music helps them cope with the trauma of having to leave their homes.
The refugees have now started a choir and Kateryna Dorogina says it has made people much happier.
She said they are very grateful to everyone who donated the instruments that help them realize their talents, sing and deal with their sadness.
Guitar lessons will start at the hotel next week and Mr. Eggleston is looking for someone to teach the violin.
In the meantime, the choir are training for their first public performance on Culture Night on September 23 at the Island Theater in Ballinamore, Co Leitrim.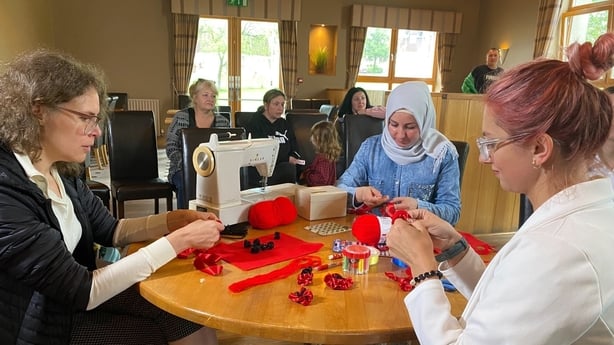 Mr Eggleston said this initiative can be replicated in every county in Ireland.
And he urged people to reach out to refugees in their area, ask them if they want instruments, then put out an appeal for unused musical instruments and make it happen across the country.