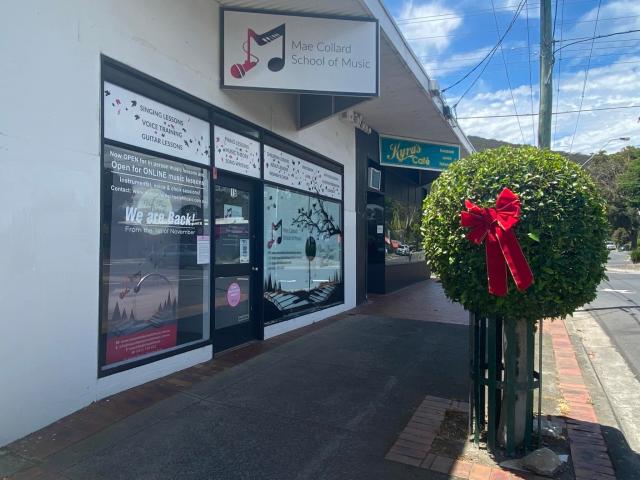 Music school sees enrollment increase
A local music school has seen a surge in enrollment, doubling its students since the pandemic began.
Mae Collard said she started her music school in her living room and was surprised by the number of adults, children and teenagers signing up for instrumental lessons.
"We have all experienced the downsides of the pandemic, but this has been an exciting upside," Ms Collard said.
"To see children discovering the joy of music and then wanting to follow that up with lessons has been wonderful."
The Mae Collard School of Music in Ferntree Gully offers music programs in primary and secondary schools, as well as in its own school which expanded to include a fourth hall in January.
Andrew Feagan enrolled his daughter Scarlett in music school last year and said she came home from her first lesson more than excited.
"She insisted that she buy a keyboard because she wanted to practice every day. We've had a lot of mini gigs since then," Mr. Feagan said.
"I love hearing his music through the house and it makes Scarlett so happy."
The School of Music is located at 15 Alpine Street, Ferntree Gully.
Ms Collard said most students enjoy a weekly escape from technology like TVs and iPads.
"With the ups and downs of the lockdowns, playing an instrument and singing was something they could continue to work on from home, regardless of what was going on around them, and we were really proud as a 'teachers to be able to provide that,' Ms Collard said.
"Hopefully we've seen the end of the lockdown and get to see these talented music students progress in real life and on stage surrounded by other like-minded people."