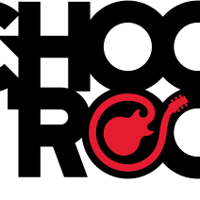 music school debuts in St. Peters, Missouri | Business
Not only will SCHOOL OF ROCK benefit its students, Frankie also sees the benefits for local musicians. "The pandemic has forced many of us in the music industry to be even more creative in how we earn our money. life. I am delighted to lead this team in bringing School of Rock to St. Peters. We believe this will open up more opportunities for my fellow musicians in the community, not only creating another form of income between concerts, but also providing a way to give back to the community that has supported so many of us during many years.
Conveniently located across from Mid Rivers Shopping Center in St. Peters, SCHOOL OF ROCK is an ingenious concept that lets kids and adults rock their hips to the classics and perform on stage with their peers. Music programs are designed to create a supportive environment where music students of all skill levels are at ease while being challenged at all times. In addition to one-on-one private musical instruction on guitar, bass, vocals, keyboards and / or drums, students also learn to perform with their peers in a weekly practice session. Team dynamics create a supportive and motivating environment where children feel inspired to excel.
All of SCHOOL OF ROCK's programs are performance-based and emphasize the message that music is not just about playing an instrument; it's about teamwork, building confidence and building leaders. The first stop is "School of Rock 101," teaching the basic skills through 45 minute private lessons and 90 minute group sessions. Then students move on to the main curriculum, the heart and soul of SCHOOL OF ROCK – the "Performance Program". This stage consists of 45 minutes of private lessons and a final show. Students are picked from songs and rehearse them for 3 hours each week, preparing for the big show. After 12-13 weeks, students transform into rock stars in a breathtaking concert in front of a real live audience. In addition, SCHOOL OF ROCK offers intensive summer, spring break and winter camps of 5 to 10 days, including rehearsals with a big show at the end. These intensive camps of 5 to 10 days are guaranteed to transform a "wanna-be" into a real rock performer. SCHOOL OF ROCK also recently launched an adult performance program and preschool program called "Little Wing," designed to introduce toddlers to the joy of music.