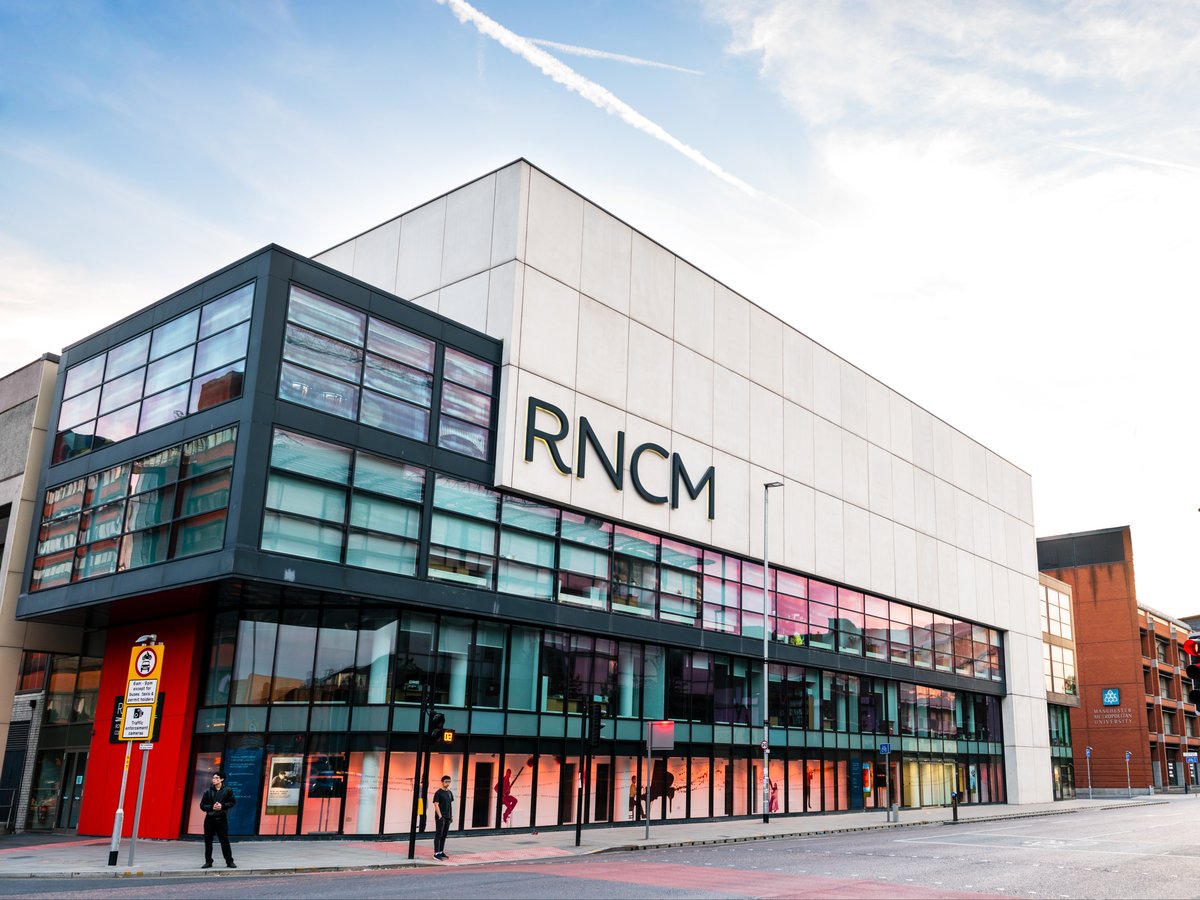 Manchester School of Music helps Ukrainian musicians
The Royal Northern College of Music (RNCM) has launched a new fund to support musicians displaced by Russia's brutal invasion of Ukraine.
A top music school in Manchester has launched a new fund to support musical talent forced to flee Ukraine by Russia's invasion of the country.
The Royal Northern College of Music (RNCM) established the RNCM Ukrainian Musicians Fund which it is hoped will ensure that young musicians do not see their careers and ambitions shattered by war.
Oxford Road Conservatory hopes to raise enough money to provide all the support people fleeing conflict areas need for their studies in Manchester.
The call is supported by a pianist who studied at the RNCM and is originally from Ukraine, who spoke with emotion of having seen with his own eyes the ravages of war in his native country.
What does the RNCM do to support Ukrainian musicians?
The RNCM has unveiled the RNCM Ukrainian Musicians Fund to support musical talent displaced by war in the country.
The music school says the goal is to ensure that Ukraine does not suffer the loss of an entire generation of musicians and that those already studying have the opportunity to fulfill their dreams.
War damage to the music boarding school in Kharkiv, Ukraine. Photo: Ivan Hovorun
The fund aims to raise enough money not only to cover scholarships, but also to provide additional support for living costs, English language training and overall support which will include counselling, health and welfare care. be.
Indeed, the musicians leaving Ukraine come from a country already occupied for four months and which has suffered billions of pounds of damage to infrastructure.
The RNCM says it wants musicians to feel safe within the organization while studying in the city.
"I crossed totally destroyed streets"
Pianist Ivan Hovorun studied at RNCM and hails from the Ukrainian city of Lviv.
He saw the devastation resulting from the invasion of Ukraine, a country rich in musical culture and home to leading conservatories such as the Lviv National Academy of Music and the Kyiv Conservatory.
Ivan's career has seen him perform all over the world and now he is committed to supporting the next generation of musicians in his home country by helping to raise money for the RNCM Ukrainian Music Fund, including donating a special recital.
He said: "I grew up and studied in Lviv, and walked the streets and places that were totally destroyed.
"I am in constant contact with my friends there as they try to defend their homes and their towns.
"I have been studying at the RNCM for 10 years, where for seven years of study I literally lived, and I have the most pleasant memories of these years and concerts.
"Since March 2022, I have been supporting Ukraine through different events and now I support Ukrainian students at my alma mater. I think it is my mission to help.
"It is very important for global musical culture that the new generation of Ukrainian music students have access to unique facilities, instruments, information sources, concert platforms and fantastic teachers."
What did the RNCM say about it?
Manus Carey, Deputy Principal at RNCM, said: "We want to do everything we can to ensure that these young musicians displaced from their training have every chance to flourish, both in their music and within the communities of the RNCM and the city of Manchester.
"It is unimaginable to think of what is happening in Ukraine, but as a member of the international musical community, our goal is to give these talented young musicians a sense of hope."
Rob Buckland, saxophone manager at RNCM, spoke of one of the Ukrainian students: "From the first note, I knew she was a truly talented saxophonist with a special gift for melody and phrasing. Her playing is fundamentally tied to her very being, and she plays with a truly haunting connection to the music.
"Being able to provide this young saxophonist with the support she needs to live and study in Manchester, find the best in herself and feel safe in the incredible learning environment that is the RNCM will mean more to her than that. she can never say."
Can I help support the fund?
The RNCM Ukrainian Musicians Fund is online here. Donations can be made online, either by a suggested amount of £25, £50, £100, £250 or £500, or by entering another amount.
It is also possible to support the fund by cheque, by sending it to Development Team, RNCM, 124 Oxford Road, Manchester, M13 9RD.