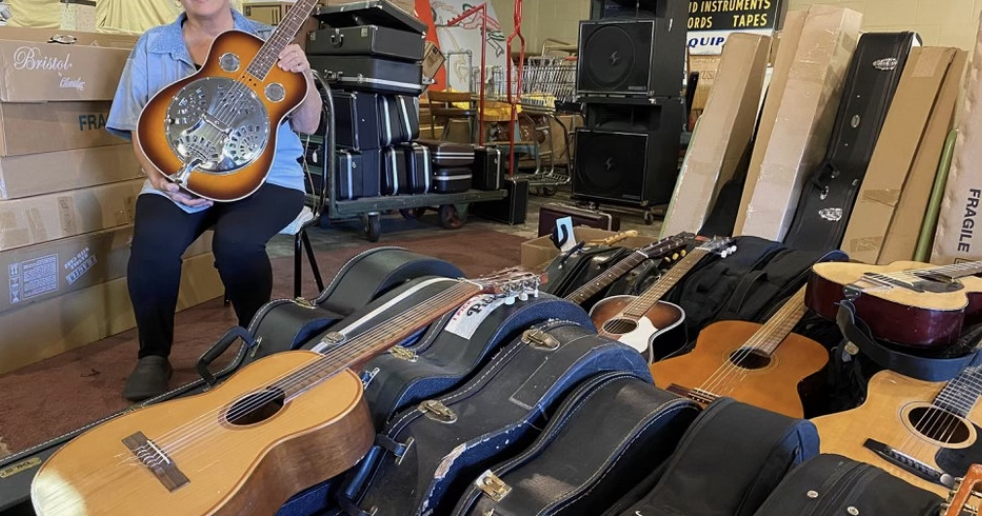 Instruments for Kentucky musicians affected by tornadoes will be distributed this week | News
LOUISVILLE, Ky. (WDRB) – Kentuckiana music stores have been collecting instruments to help musicians in western Kentucky affected by December's tornadoes, and distribution days are approaching.
Hundreds of instruments have been collected across the country according to organizers of the WoodSongs Tornado relief effort. Guitars, banjos, keyboards and more were donated.
Mom's Music in Louisville was just one of many collection points.
All instruments were sent to be cleaned and repaired as needed.
Any musician or group impacted by the tornado can pick up an instrument for free.
There will be three distributions Friday in Graves County and Saturday in Dawson Springs and Owensboro.
"We've got them, just show up. They're here. They're yours," said organizer and folksinger Michael Johnathon. "We care about you. And this is a gift from musicians who care about other musicians."
People can pre-request a particular type of instrument by completing an online form accessible by clicking here.
Alternatively, people can choose to just show up at one of the Graves County Public Library, West Dawson Concert Hall, and Bluegrass Music Hall of Fame and Museum distribution sites. To see pickup times, click here.
Copyright 2022 WDRB Media. All rights reserved.