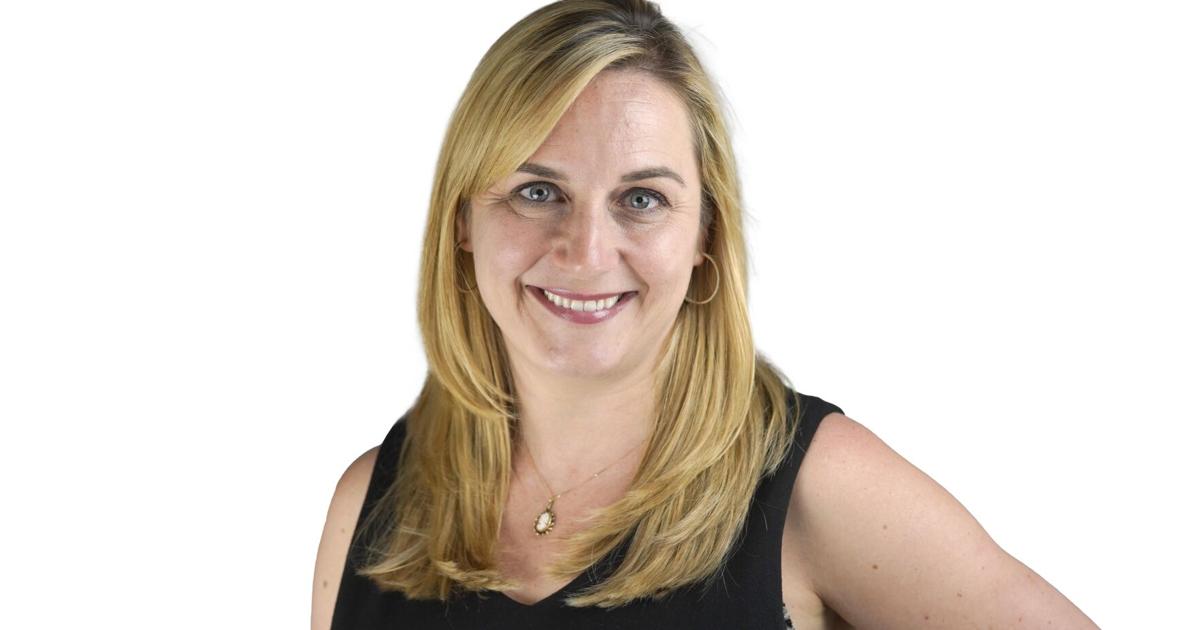 Executive Projector: Natalie Johnsonius Neubert, Berkshire Music School | Business
PITTSFIELD – Natalie Johnsonius Neubert grew up as a classically trained musician in a country genre town. Paris, Tenn., A small town near the state's border with Kentucky, is best known for being home to the world's largest fry.
But, learning a style of music in a place not known for it gave Johnsonius Neubert a deep appreciation for other styles of music, which she perfected while attending Sarah Lawrence College outside of New York. York.
Living in New York City has also led her to explore other facets of the performing arts world, including fundraising, curating, and directing, areas in which musicians don't always work.
Last year Johnsonius Neubert brought all of these skills to a new post, Executive Director of Berkshire School of Music in Pittsfield, which was founded by Winnie Davis Long Crane in 1940.
We recently spoke with the Lenox resident about her background in the performing arts, how she got involved in many aspects of the field and where she would like to enroll in Berkshire Music School. .
Question: You have a lot of experience in fundraising, curating and conducting, but you are also a classically trained musician. This seems like an unusual skill set for someone in the performing arts. It's usually one or the other. How did you get involved in both?
A: I started playing the piano when I was very young [age 4].
I grew up in a small town. I have been very traditionally trained in classical music. Then, when I was looking for colleges, I got interested in music, acting, and writing. I've been to Sarah Lawrence's, and Sarah Lawrence lets you do all of these things and focus on a high artistic level. By doing all of these things, you are not categorized.
Question: Was that when you started to diversify?
A: When I arrived at Sarah Lawrence, I started working with musicians who weren't just classical musicians from Western Europe; a lot of contemporary and new music has come out of Sarah Lawrence.
I had a mentor, and he introduced me to new music and what they called avant-garde music, like Bang on a Can, Meredith Monk, John Zorn. … At the same time, I did a lot of device theater, and I played the saxophone. I have had a lot of different angles coming to the same thing.
Question: How did you get involved in the administrative part of the business?
A: When I was in college there was a presentation house in New York called "The Kitchen". This is where video art, contemporary music and literature take place; he was one of the first avant-garde producers in New York.
I did an internship there and became very close to the executive director. She gave me the chance to see all the organization history files, all the music files, the video art. It opened my eyes and I really learned a lot about other types of art. …
I was really interested in how art evolves and transforms and how one can be an artist and a performer and not be labeled as a classical pianist knowing that there is a basis for everything. She's the one who taught me that as long as you can find the money for it, you can produce whatever you want. That's when I started fundraising and producing to say that's how I want to create and how do I get there?
Question: What attracted you to fundraising?
A: I spent most of my 20s in New York City. It's very, very difficult to be seen and to establish yourself as an actor, director, musician, whatever. But, there are also a lot of small rooms.
A lot of people will give a little artist a chance if it doesn't cost them a thing, right? So if you are able to find the money and work hard to produce art then you can get your foot in the door.
I just worked really, really long hours in my twenties. If I wasn't in rehearsal, then I was doing daytime work, and all of my daytime work fed into my art itself. My daily duties consisted of fundraising, public relations, marketing and curation. …
Because I was so young, I was very successful at the start. One of the first shows I produced won a Bessie (The Bessies, named after esteemed choreographer and dance teacher Bessie Schonberg, awards the work of independent dance artists in New York). So that opened up a lot more doors for me to organize and set up the kind of art that interested me.
Question: What do you prefer, the performance or administrative side of the company?
A: It kind of depends on the day and phase of my life. It is also important for me to have a family. We live here for a reason. … So sometimes it's family time and sometimes it's management time.
Over the past few years, I have tried to integrate these things more and be more concerned with the projects I want to undertake, which I think will make a difference in the community.
When I got back to college, one of my teachers said that the way you can be the best artist you can be is to find the story that needs to be told and tell it only the way you can. tell it. Sometimes the reason is because I am the best sound designer. Sometimes it's because I'm the best producer for it.
I'm not the most talented musician to come out of Berkshire County, but I can easily see a niche that Berkshire Music School is filling, which I can help reach.
Question: Based on your previous experience and the mission of the Berkshire Music School, it seems like this job combines everything you love to do. Am I right?
A: Absoutely. When the position arose, I was working part-time at Shakespeare & Company as a fundraiser. It happened just around the time of the pandemic (Johnsonius Neubert was appointed executive director of the school in May 2020).
There was something about the position and the fact that it was a small organization where I could see the chance to bring real change to the community through the organization. … I know that "artist" means a lot of things to a lot of different people. When I think of "artist", I use whatever means necessary for change for growth in order to cultivate beauty. It's not just about playing Mozart. It's about seeing that the music in this community is more than the sum of any of its parts.
Question: How is all of this factored into the current mission of Berkshire Music School?
A: We are in a year of change, so the pandemic has allowed us to slow down. We had most of our lessons and courses online last year. It really gave us the opportunity to reflect on what we do, what the programs are, and with me being new and having a slightly different take on the organization.
[The Berkshire Music School] was started by Winnie Davis Crane. His idea was that there should be a music school, music education, for the whole community, not just for people who can afford it. For me, that means music lessons, it means group lessons, it means bringing people together.
It became very clear this year that the social aspects of music were just as important as the artistic aspect of music. Just bringing people together to do something together is very important to me.
So the Berkshires are changing. Western European music is an important base, but we have a lot of musical voices here. … It's important to me that the music school reflects all of these voices and that we inspire all of these people and meet them where they are, so you don't have to be on Juilliard's path to become a classical violinist. It's great, it's fantastic, and we're going to continue to support these musicians as well.
But, African percussion touches a different audience, and what they called world or world music touches a different audience. Electronic music reaches a different audience. Everyone benefits from participating in the music.
I would like to see us cross the whole county. We started as Pittsfield Music School and then it changed to Berkshire Music School which made it bigger a bit. But I'd love to see us all up in North County and all down in South County in Sheffield and everywhere in between. … If we could have artists from all over the community, that would be very special for me.