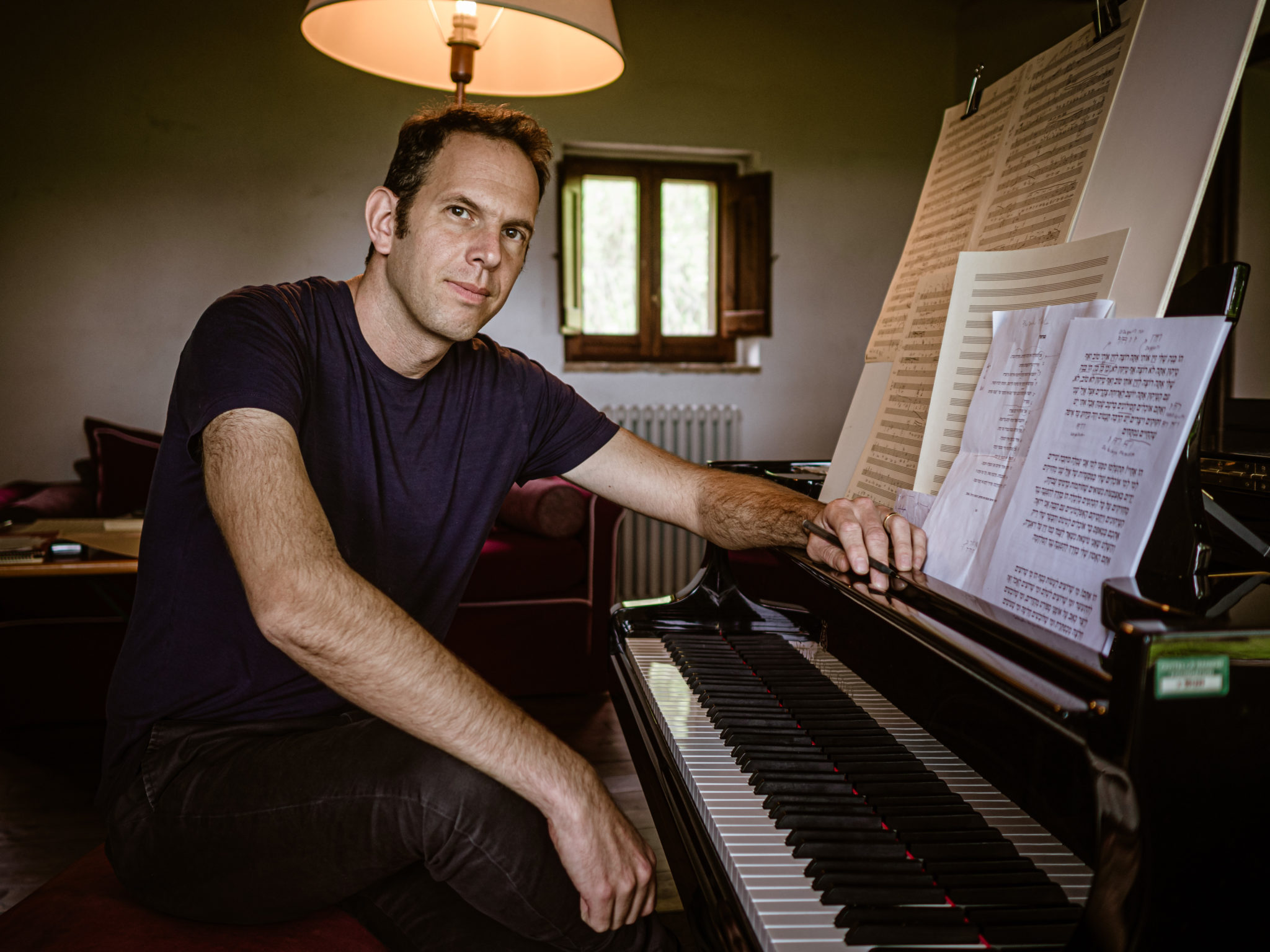 Composer Yotam Haber on the mysterious possibilities of writing for string instruments
[ad_1]
As the 2020 Azrieli Commission for Jewish Music, Haber gives us insight into the string writing process
The Azrieli Commission for Jewish Music is open to composers worldwide with the aim of encouraging creative and critical engagement around the question: "What is Jewish music?" »
The 2022 winners of the Azrieli Music Awards will be announced during the Azrieli Music Awards Gala Concert – taking place on October 20, 2022 at 7:30 p.m. ET. The public will be able to hear the world premieres of the 2022 winners.
In 2020, composer Yotam Haber won the Azrieli Commission for Jewish Musicfor his play"Estro Poetico-armonico III."
More recently, The Violin Channel got a chance to get some personal insight from Haber into his songwriting process…
The mysterious possibilities of writing for string instruments
By Yotam Haber
In high school, I touched a string instrument for the first time. My parents sent me, a budding trumpeter, to Blue Lake Fine Arts Camp, and my cabin mate let me try his sparkling cello. I'll never forget that feeling of stringing a bow and feeling its sound permeate my body, the slight pain involved in pressing a string down to the fingerboard for the first time. It was a very different feeling from the agony of playing the trumpet with braces.
I was, and still am, impressed by the mysterious possibilities offered by a stringed instrument: within the space of an octave are an infinite series of pitches and colors that a master artist can achieve through years of muscle memory, training and dedication.
Since that cold, buggy summer, my work has mostly consisted of string music.
When I was a young composer, I felt like composing was like that old Gilette antiperspirant ad: "Don't ever let them see you sweat." Interpreters should never think you don't know something. Always give the illusion that you have total control and that you have the answer to everything.
But this method turned out to be useless both for me and for the performers. Neither they nor I ended up learning, developing or growing as artists from those early experiences.
In 2008, I was commissioned by the architect Peter Zumthor to write a trio (Between calm and seduction) for her friends, Maya Hamburger (I believe she was then concertmaster of the English Baroque Soloists), her husband (the composer and experimental bassist Barry Guy) and Zumthor's son, Peter Conradin, who is an excellent percussionist. I was so in awe of these players that I was too scared to ask questions. I wrote a part for the baroque violin of Maya who had barely a passing knowledge of the capabilities and limitations of her instrument. After Maya saw the part, she called me and said grimly, "I'm going to play it, but I'll pass you the doctor's bill."
It was a turning point.
These days, working with performers and learning from them couldn't be more essential to my process. When I was commissioned by the Kronos Quartet (From the book), I spent months crafting and refining the piece, making it a work that, like a bespoke suit, fits the band perfectly. It was really music for the Kronos Quartet, made to measure, made to accentuate their "curves", made to highlight their great strengths, and above all, made so that they really have fun playing it.
I do not write thinking of an audience, but I consider my interpreter. If I'm able to convey meaning and intent to them, there's a chance they can convey it to an audience. But if there is no connection between me and my players, how can my ideas reach a listener? There aren't a lot of things I'm sure of as a composer. One thing that is close to my heart is creating that connection.
Estro Poetico-armonico III, my work for the Azrieli Commission for Jewish Music was a continuation of my cycle of pieces that investigate, reconsider and rediscover through my own lens the liturgical music of Roman Jewry. EPA1 was for the JACK Quartet and the Berlin-based Quartet New Generation, a recorder quartet. EPA2 was for the Israel-based Meitar Ensemble (Meitar means "rope" in Hebrew), and EPA3 (for New Modern Ensemble) is for voice and chamber orchestra. In all three works, the strings play a central role, embodying a liturgical tradition that has slowly been transformed over millennia.
Why am I so drawn to string instruments, when woodwinds and brass – those instruments that use air – would make perfect sense for recreating disembodied voices from archival sources? I think it's precisely because the relationship between the voice and pulling a bow on a string is not entirely obvious. This connection between the voice and these mysterious instruments that I love is not an entirely direct and easy path.
And indirect routes are something I love: in nature, in life, in music.
[ad_2]
Source link