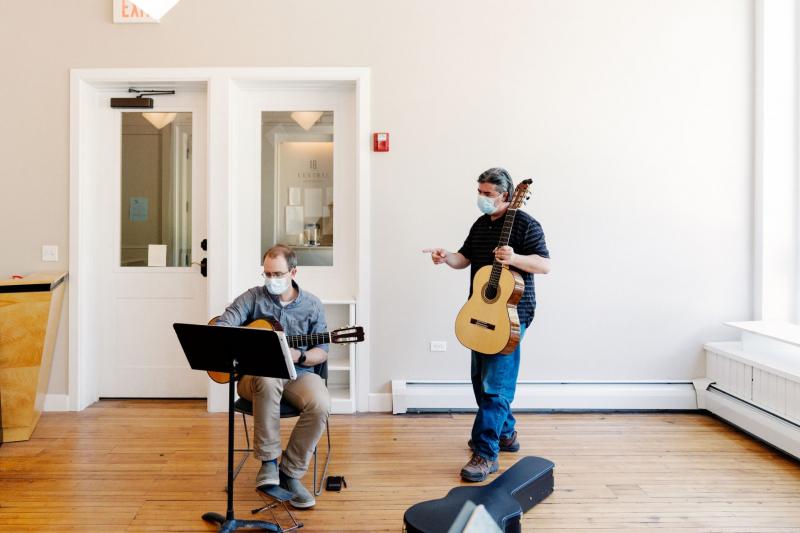 Bay Chamber Music School begins fall semester
Enrollment at Bay Chamber Music School is open for private lessons, group lessons, and ensembles for their fall semester, starting Monday, September 13th through the third week of January.
Music is part of a comprehensive education and Bay Chamber offers private lessons in composition, piano, voice, guitar, ukulele, winds, brass, percussion, violin, viola, cello and double bass. Additionally, Bay Chamber offers small chamber groups that provide students with the opportunity to perform in ensembles with their peers as well as several group classes including Fiddle Jam, Jazz Ensemble, Allegro String Ensemble, and a Suzuki Class.
Room groups and ensemble classes are free for fully enrolled students and $ 10 / week for all others. With a focus on creating an exceptional experience, based on total musicality and a positive and enriching exchange between student and instructor, Bay Chamber Music School provides a dynamic environment in which musicians of all levels can learn and grow through music education, practice and performance.
"Seating is limited due to COVID-19 restrictions, so be sure to contact Bay Chamber today to sign up for group classes and ensembles," Bay Chamber said in a statement. hurry.
Bay Chamber Concerts is committed to making high quality arts education accessible and affordable to all. For more information on financial aid or any educational programs, please contact Mackenzie Gassett at [email protected] or (207) 236-2823.
For more information visit www.baychamber.org
Based in Rockport, Maine, Bay Chamber Concerts and Music School is a 501 (c) (3) registered non-profit organization dedicated to enriching the lives of members of our community through high quality concert programs. , music education and community involvement. Bay Chamber recognizes the importance of all musical languages ​​and encourages people of all ages and abilities to explore them both in concerts and in the classroom.