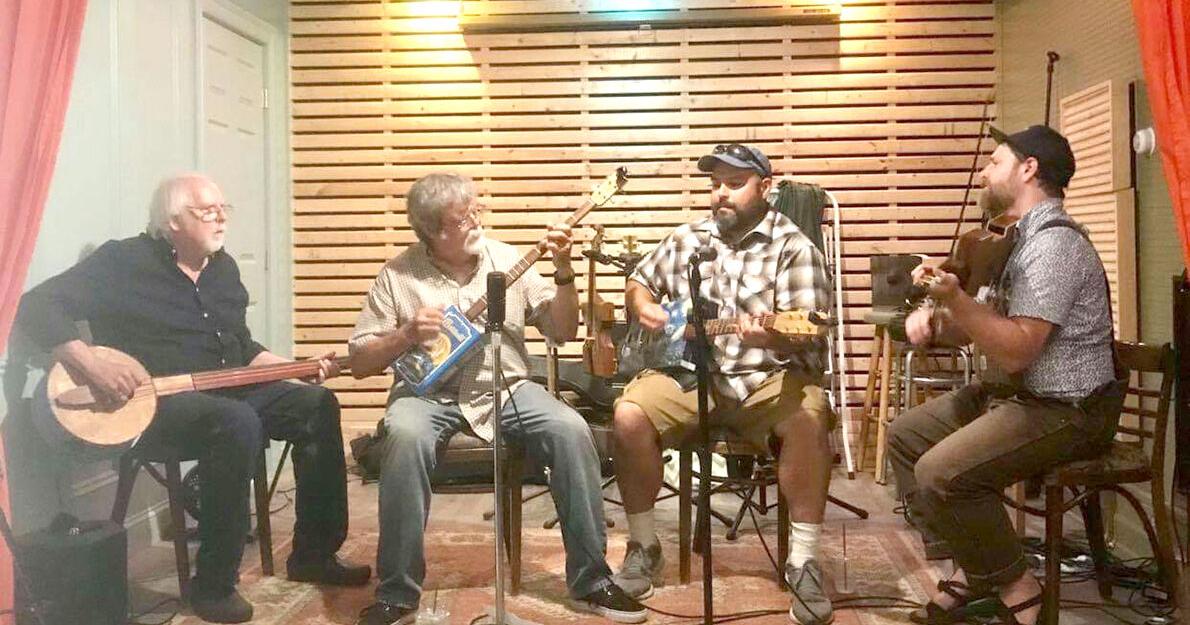 Ancient music, ancient instruments in concert | News
[ad_1]
Early music on antique instruments will be on stage Saturday at Bottling Works, 426 E. Main St., Romney.
The Junk Mountain Band will perform at 7.30pm, concluding an evening which begins with the Hampshire County Arts Council Annual Meeting and Dinner at 6.00pm.
Concert tickets are $12 (or $10 for arts council members), available at the door. The Lost Mountain BBQ meeting and dinner (6:30 p.m.) is free.
The Junk Mountain Band's instruments are made by Jim Morris from found objects like cigar boxes and frying pans. While the band will primarily play traditional Appalachian tunes and songs, they also like to mix music from some of their rock-and-roll influences.
Morris performed with Rain Crow and Hay Fever locally. His involvement in traditional music led him to research traditional instruments and how they were made by early settlers in Appalachia.
Dulcimers, fiddles and banjos were the main instruments of the region and many of them were homemade using whatever materials were available. Many of his instruments are reproductions of instruments from 150 to 200 years ago.
Josh Haza, who has also performed with Hay Fever, teaches music at the West Virginia School for the Deaf and the Blind. He will play junk guitar, mandolin and violin.
Ben Townsend, a Romney native and former member of Fox Hunt is a fiddle and banjo player. Barry Bryan from Berkeley Springs plays bass with many bands in the area.
The Arts Council's annual gathering is open to the public to find out what the council is up to this year. The 6:30 p.m. dinner is billed as a special celebration of the arts and thanks the community for supporting local artists.
Saturday's program is presented with the financial assistance of the West Virginia Department of Arts, Culture, and History and the National Endowment for the Arts, with the approval of the West Virginia Commission on the Arts . Arts Council. oh
[ad_2]
Source link